About The Team
The Congregational Studies Team is an informal collaboration of scholars and researchers who share an interest in the disciplined study of congregations. Founded in 1982, the team meets a few times each year for discussion of common projects and for mutual professional support. The team has published three books: Building Effective Ministry (San Francisco: Harper & Row, 1983), the Handbook for Congregational Studies (Nashville: Abingdon Press, 1986) and Studying Congregations: A New Handbook (Nashville: Abingdon Press, 1998). Studying Congregations has been adapted for use in southern Africa and published in Korean. In addition to team-produced books, its members, in various combinations, have written numerous books on congregations and sponsored national conferences and institutes in the field of congregational studies.
From 2005-2015, the Congregational Studies Team offered annual Fellowships to support scholars who are interested in disciplined inquiry into the life of local communities of faith in North America. By 2015, twenty-eight scholars were awarded fellowships. » Learn more about our past fellows.
Founding Members: Jackson Carroll, Carl Dudley, James Hopewell, Loren Mead and Barbara Wheeler
Past Members: Rebecca Chopp, Penny Edgell, Nancy Eiesland, Ardith Hayes, Bill Holway, Mary Mattis, Jack Wertheimer, Nancy T. Ammerman, Anthea Butler, Lawrence H. Mamiya, Omar McRoberts, James Nieman, Robert Schreiter and R. Stephen Warner.
This web resource is a gift offered to you by the Congregational Studies Team. The team's work has been supported by the Lilly Endowment and other foundations.
Current Members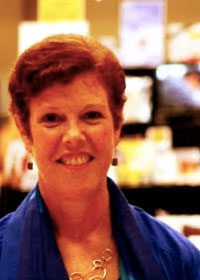 Joyce Ann Mercer is the Arthur L. Kinsolving Professor of Practical and Pastoral Theology at Virginia Theological Seminary in Alexandria, VA, where she teaches about congregations in courses on congregational conflict; congregational systems and addictions; and leadership. Her research includes studies of congregations that "do good church with kids" (Welcoming Children: A Practical Theology of Childhood, Chalice Press, 2005); a study of churches in conflict with their own denominations over sexuality issues (forthcoming, Oxford University Press); and research on churches involved in violent religious conflict in Indonesia. In addition to her interests in the study of congregations, Joyce is the editor of Religious Education. In January 2016, she will join the faculty of Yale Divinity School as Professor of Practical Theology and Pastoral Care.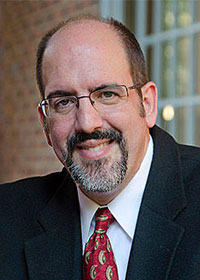 Gerardo Marti is the L. Richardson King Associate Professor of Sociology at Davidson College in North Carolina. His research and teaching focuses on areas of race-ethnicity, religion, identity, and social change. He is most interested in uncovering the dynamics of contemporary issues like diversity, religious innovation, and generational differences in self-understanding. Much of his scholarship and teaching is represented in the books he has written: A Mosaic of Believers: Diversity and Innovation in a Multiethnic Church (Indiana University Press); Hollywood Faith: Holiness, Prosperity, and Ambition in a Los Angeles Church (Rutgers University Press); Worship across the Racial Divide: Religious Music and the Multiracial Congregation (Oxford University Press); The Deconstructed Church: Understanding Emerging Christianity, co-authored with Gladys Ganiel (Oxford University Press).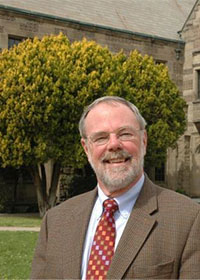 William McKinney served for 14 years as President and Professor of American Religion at Pacific School of Religion. He was named PSR's President Emeritus in 2010 and is currently active as a teacher, writer and consultant whose work focuses on helping faith communities play an active role in public life. He is also a Senior Consultant with the Center for Progressive Renewal. An ordained minister in the United Church of Christ and a sociologist of American religion, McKinney is former Dean and Professor of American Religion at Hartford Seminary and earlier served as Research Director for the United Church Board for Homeland Ministries. McKinney's current research interests include religious leadership, congregational studies, and the future of "old-line" and emerging faith communities. He is co-author and editor of several books including American Mainline Religion: Its Changing Shape and Future (Rutgers, 1987); Handbook for Congregational Studies (Abingdon, 1986); and Varieties of Religious Presence (Pilgrim, 1985). The Responsibility People (Eerdmans, 1994); Studying Congregations (co-editor, Abingdon, 1998).
A former president of the Religious Research Association, McKinney consults regularly with congregations, seminaries and denominational groups. He served for ten years as a trustee of the Alban Institute. He has also served as Vice President of the Interfaith Alliance Foundation and as a member of the Executive Committee of the Association of Theological Schools in the United States and Canada.
McKinney earned his Ph.D. from The Pennsylvania State University, his M.Div. and M.A. degrees from Hartford Seminary, and his B.A. from Colby College. Born in 1946 in Salem, MA, McKinney is married to Linda Roberts McKinney, a reference librarian. The McKinneys live in Craigville, a small village on Cape Cod.