About The Team
The Congregational Studies Team was an informal research group that led the way in researching US congregations. Founded in 1982, the team met a few times each year for discussion of common projects and for mutual professional support. The group published three books: Building Effective Ministry (San Francisco: Harper & Row, 1983), the Handbook for Congregational Studies (Nashville: Abingdon Press, 1986) and Studying Congregations: A New Handbook (Nashville: Abingdon Press, 1998). In addition to being used by students of congregations throughout the US, Studying Congregations has been adapted for use in southern Africa and published in Korean. In addition to team-produced books, team members, in various combinations, have contributed dozens of books and articles that form a central body of research on American congregations. The team's work was supported by the Lilly Endowment, Inc. and other foundations.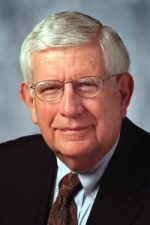 Jackson W. Carroll is the Williams Professor Emeritus of Religion and Society at Duke Divinity School. His work utilizes social science methods to serve and study the church and its ministry. His main focus is congregational studies.
Carl Dudley (1932-2009) was a Professor of Church and Community at the Hartford Seminary. He specialized in faith-based ministries, social action, small churches, and churches in changing communities. From 1993-1999, he served as Co-director of the seminary's Hartford Institute for Religion Research.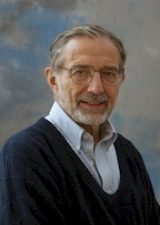 James F. Hopewell (1929-1984) was a Professor of Religion and the Church and Director of the Rollins Center for Church Ministries at Emory University's Candler School of Theology. (Photo Unavailable.)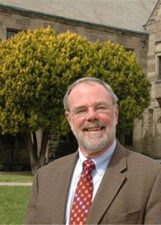 Bill McKinney served for 14 years as President and Professor of American Religion at Pacific School of Religion. He was named PSR's President Emeritus in 2010 and is currently active as a teacher, writer and consultant whose work focuses on helping faith communities play an active role in public life. He is also a Senior Consultant with the Center for Progressive Renewal.
Loren B. Mead (1930-2018) was the founder and President Emeritus of the Alban institute, now located at Duke Divinity School. He is the author of the well-known book, The Once and Future Church (Alban Institute, 1991).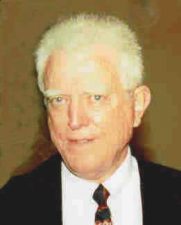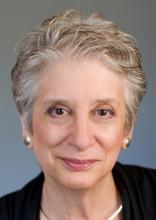 Barbara G. Wheeler founded (1991) and is the former director of Auburn Seminary's Center for the Study of Theological Education. She served as the Seminary's President from 1980-2009. She is an ordained elder in the United Church of Granville, New York and a member of the Presbyterian Church (USA).
Members who were part of the Team during its lifetime:  
Nancy T. Ammerman is Professor of Sociology of Religion at Boston University and author of Congregation and Community (Rutgers University Press, 1997).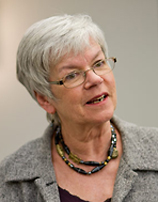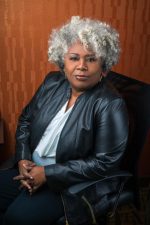 Anthea Butler is a historian of American and African American religion. She is Graduate Chair and Associate Professor of Religious Studies and Africana Studies at the University of Pennsylvania. She currently serves as the Chair of the Council of Graduate Studies in Religion, and in 2005 was the President for the Society of Pentecostal Studies She is the author of Women in the Church of God in Christ: Making A Sanctified World.
Rebecca Chopp was Chancellor of the University of Denver from 2011-2019. She is the former president of Swarthmore College. Her theological work includes The Praxis of Suffering: An Interpretation of Liberation and Political Theologies (1986) and The Power to Speak: Feminism, Language, God (1989).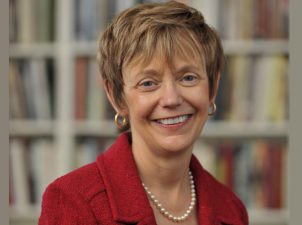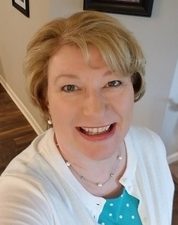 Penny Edgell is Associate Dean for the Social Sciences at the University of Minnesota's College of Liberal Arts. Her scholarship focuses on culture, religion in the United States and sociology of religion.
Nancy Eiesland (1964-2009) was a professor at the Candler School of Theology at Emory University. Her scholarship focused on disability theology. She passed away from lung cancer at age 44 in 2009.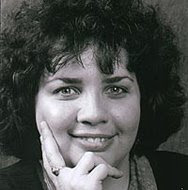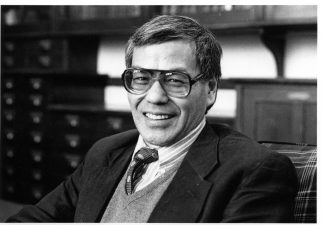 Lawrence H. Mamiya (1942-2019) was Professor Emeritus of Religion and Africana Studies at Vassar College. He was a former community organizer in Harlem, civil rights organizer in SNCC's Southwest Georgia Project, and minister to young adults at San Francisco's Glide Memorial Methodist Church during the Haight-Ashbury youth counterculture. He is the co-author of The Black Church in the African American Experience (1990).
Gerardo Marti is the L. Richardson King Professor of Sociology at Davidson College in North Carolina. His research and teaching focuses on areas of race-ethnicity, religion, identity, and social change.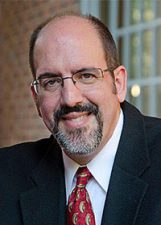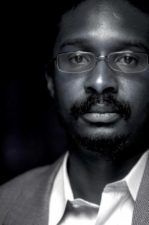 Omar McRoberts is an Associate Professor in the Department of Sociology at the University of Chicago. His scholarly interest areas include the sociology of religion, urban sociology, urban poverty, race, and collective action.
Joyce Ann Mercer is a Professor of Pastoral Care and Practical Theology and Horace Bushnell Professor of Christian Nurture at Yale Divinity School. She moved to Yale in 2016 from Virginia Theological Seminary where she was the Arthur Lee Kingsolving Chair in Pastoral and Practical Ministry.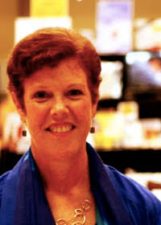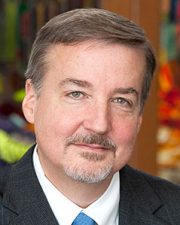 James Nieman has served as the President of the Lutheran School of Theology at Chicago since August 2012. He has been teaching in higher education for over twenty years and focuses his work on leadership in religious organizations, qualitative contextual research methods, and practical theological topics, including homiletics.
Robert Schreiter is Professor of Systematic Theology & Vatican Council II and Professor of Theology at Catholic Theological Union. He is a systematic theologian and focuses his research on the relationships between faith and culture, the mission of the Church, and influences on World Christianity today. He is a priest and member of the Missionaries of the Precious Blood.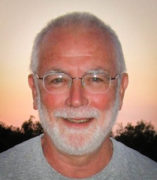 R. Stephen Warner is Professor Emeritus in Sociology at the University of Illinois at Chicago. His research interests are the sociology of religion, immigration, youth and religion. He  is a past president of the Society for the Scientific Study of Religion and the Association for the Sociology of Religion, and past-chair of the ASA Religion Section.
Jack Wertheimer is the Joseph and Martha Mendelson Professor of American Jewish History at The Jewish Theological Seminary. His main research area is modern Jewish history, with a specific focus on trends in the religious, educational, and organizational sectors of American Jewish life since World War II.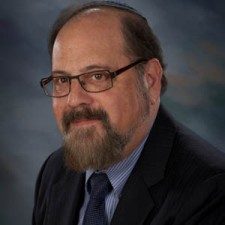 Ardith Hayes was Director of Education at Union Theological Seminary and later at Pacific School of Religion. She lives in Oak Park, IL.  (Photo Unavailable.)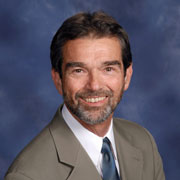 Bill Hamilton-Holway ran the Extension Department of the Unitarian Universalist Association from 1980-1989, before serving local churches in Texas, Utah, and California. He is now retired.
Mary C. Mattis was Research Director for the PCUSA. She is currently a Senior Staff Researcher at the Wallace Foundation in New York. (Photo Unavailable.)
The Next Generation: From 2005-2015, the Congregational Studies Team offered annual Fellowships to support scholars who are interested in disciplined inquiry into the life of local communities of faith in North America. The twenty-eight scholars were awarded fellowships are among the rising leaders in the field. » Learn more about the fellows.